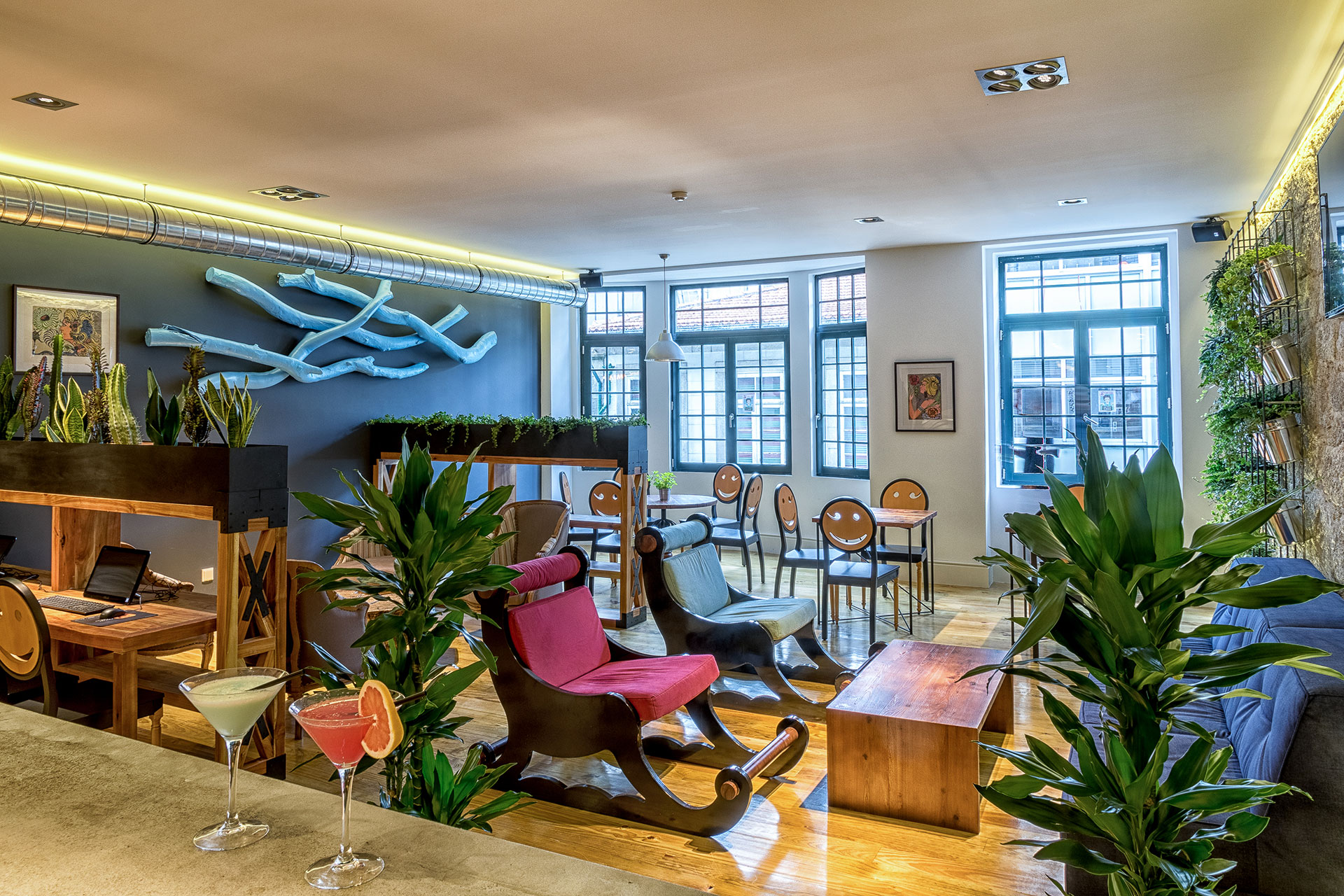 NICE WAY PORTO
CATEGORY

Hotel

LOCATION

Porto, Portugal

TOTAL AREA

190.0 m2
Concept
The hostel is located in a historic building in the city centre, and it has three floors and thirty-two rooms with a great view, such as the eclectic streets of Porto.

Here, the connecting line between the floors is a large living room/studio with cheerful "smiling" chairs, multi-coloured sleigh armchairs and a comfortable soft sofa. The reception, bar, kitchen, dining room, working zone and lounge areas are very well combined. Furthermore, classic armchairs perfectly coexist with blue-dyed logs and a stump table. The living room has a lot of plants, and as a result, it looks even fresher and more alive. The authors uncovered and cleaned the natural stone of the original building wall, previously hidden behind a thick layer of plaster.

All decoration items, furniture and most of the lighting elements were made individually according to the project of Yaroslav Galant. Ilona Galant was responsible for the decor of the living room-studio space, and the furniture was made at the local Portuguese manufactory.

The design concept was dictated by the hostel's mission – to welcome guests from all over the world and provide them with a friendly environment for communication and relaxation. Comfort, versatility, the possibility of transformation and cosmopolitanism – were the guides of the designers when shaping the space.