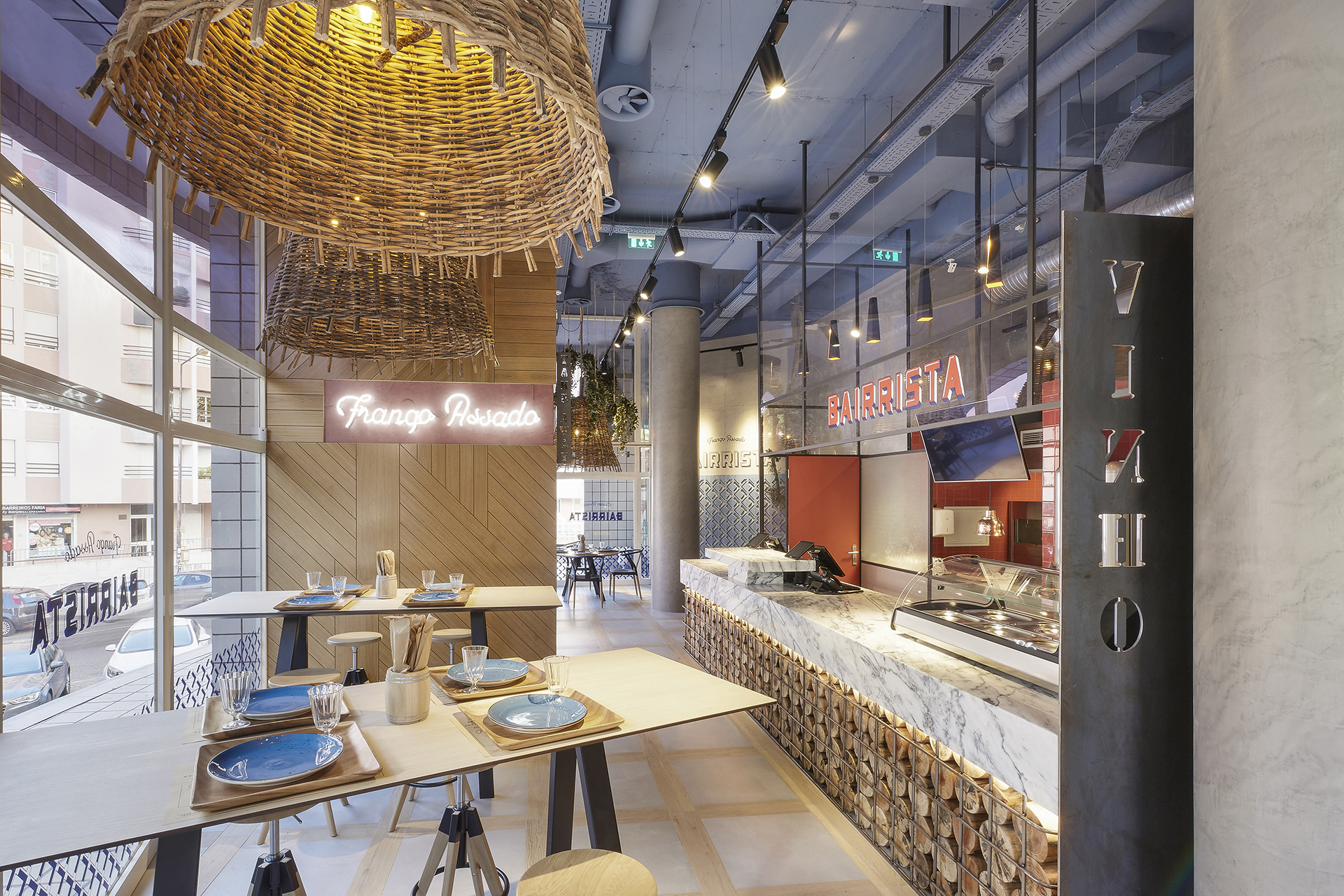 BAIRRISTA
CATEGORY

Restaurant

LOCATION

Lisboa, Portugal

TOTAL AREA

160.0 m2
Concept
The concept of the project is to present the traditional Portuguese dish "frangoassado", grilled chicken and vegetables menu, in a new way. The restaurant, situated in a modern neighbourhood city of Lisbon, offers takeaway, and delivery services also.

Bairrista is a Portuguese word used for a proud local. The interior colours were not chosen at random. Red is traditionally used in the ads of frangoassado, yellow and blue are associated with Portuguese nature and azulejo (ceramic tiles adorning the interiors and exteriors of old houses). The brand wall is composed of the logotype of the restaurant and a well-recognizable Portuguese ornament, the tiles on the floor recall the floor covering in old-fashioned manor houses.

Large braided lampshades, logs, white marble and metal constructions speak with the guests in the language of local traditions. The lower part of the wine showcase is made of old roof tiles of 7 different shades and reminds us of the rooftops of the City Of Seven Hills. The owner of the restaurant, a proud Lisboner, wholeheartedly supported the authors of the project in all their creative ideas and helped realize them.